The Dandelion Vintage Customer Gallery



Here are photos of some of my lovely customers, happily wearing items that they purchased from my little shop. If you'd like to be included, you can email me your photo, or snail mail it, and I will return the photo. Also let me know if you'd like your name mentioned, or if you'd like to remain a 'Mystery Woman'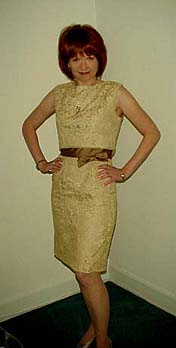 Here you see Leslie looking lacey in a pretty 1960's dress. It is ecru lace that has a cropped top on the dress to give it a 2 piece look. It has brown satin underneath to accent the waistline, and a cute little bow at the side. Watch out boys!!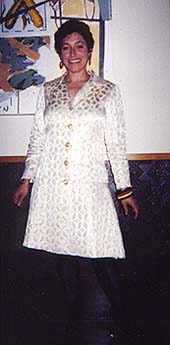 Here the lovely Lulu wears a sparkling ivory and gold button up dress from the 60's. It has clear plastic button with rhinestones. She has accessoried it with some of her bakelite jewelry for a night out on the town.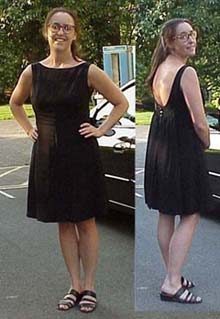 This is the delightful Dawn (in front and back views) wearing a cute little gothic dress (that doubles as a cute Summer dress too) It has a low cut back and full skirt. It is accented with 2 tiny rhinestone buttons on the back, a great attention getter!